News
News News Press
Digitaltest integrates FlashRunner from SMH Technologies into their Flying Probe Tester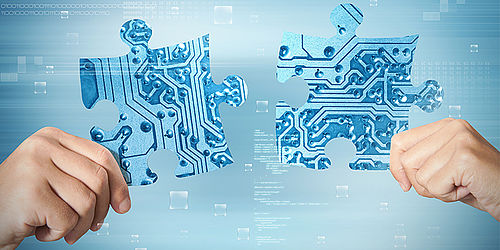 Innovation in the field of automated test systems meets the most advanced ISP programming solutions – the basis for the two companies Digitaltest and SMH Technologies to work together in partnership and realise joint projects from now on.
Digitaltest has been successfully using the FlashRunner series from SMH Technologies for its in-circuit test applications for many years. The FlashRunner 2.0 from SMH is the result of decades of experience and the most advanced technology in the field of In-system programming (ISP), which makes it possible to program up to 16 different components simultaneously.
Due to its flexibility, it is particularly suitable for programming multi-PCB panels and complex boards, which can be programmed on Digitaltest systems completely independently of each other and -through the Digitaltest Lambda Edition- also tested in parallel.
Until now, the FlashRunner was only used for in-circuit testing, but now flash programming is also possible with the Condor Flying Probe from Digitaltest. Four movable test heads, the Flying Probes, can be directly programmed and autonomously controlled from above. An additional fixture from below is no longer necessary. This not only saves the costs of manufacturing the fixtures, but also the construction times that are necessarily associated with them are a thing of the past. Moreover, since there are no additional loads due to fixtures and wiring, stable measurements are guaranteed.
The Power Programmer still has an extensive library at its disposal, which means that it can handle most programmable circuits.
The FlashRunner 2.0 from SMH Technologies is thus ideally suited for integration into Digitaltest's Condor Flying Probe and offers another way to improve quality while saving time.