News
Exhibitions Meetings
Digitaltest at the Nordic Test Forum 2017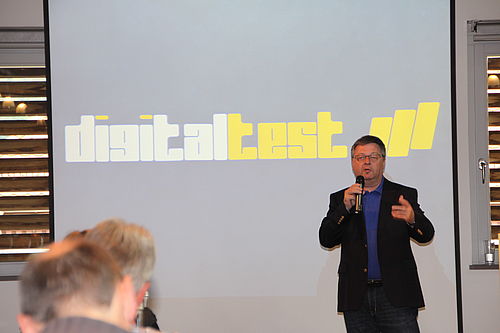 Digitaltest is invited as a speaker at the Nordic Test Forum on the 28th and 29th November 2017.
The Nordic Test Forum is an event for the exchange of experiences in the field of production testing in the electronics industry and takes place on the 28th-29th of November at the Sokos Hotel Flamingo in Helsinki, Finland. The forum focuses on issues relevant to production managers, engineers and technicians in the areas of production, testing, inspection and validation of electronics. There will be relevant presentations from experts from Finland, Germany, Norway, Belgium, the United Kingdom and the USA. Hans Baka, Managing Director of Digitaltest, will be one of these experts to give a lecture on the subject of in-circuit testing versus functional testing. Moreover our partner ETRONIX AB will be present with a booth.
Digitaltest is looking forward to a lively exchange of knowledge and experience.
Find more Information here:
Nordic Test Forum 2017 Invitation