Omega MTS 888
In-Circuit Testsystem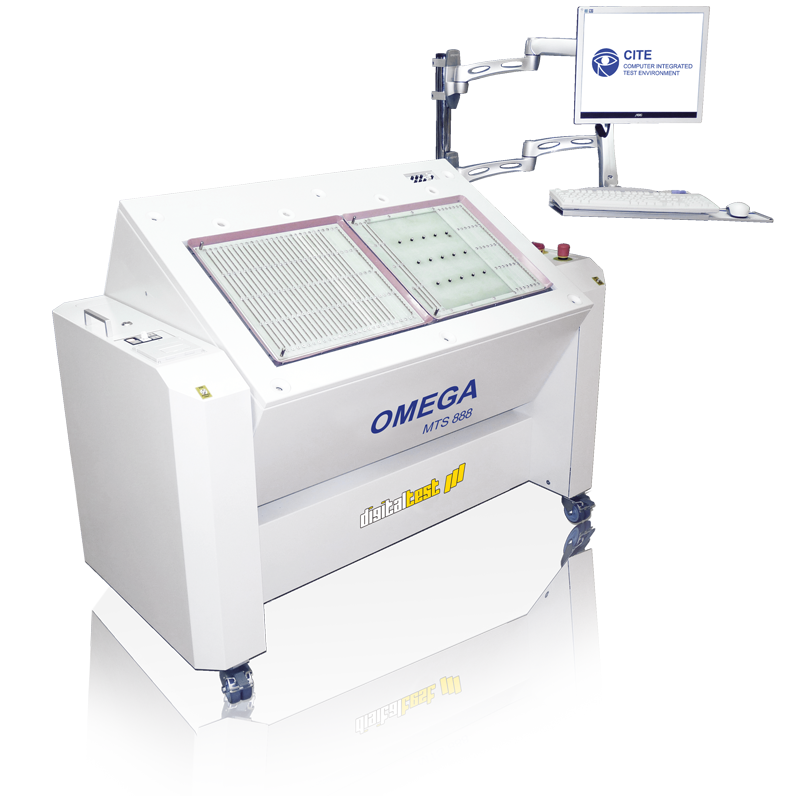 be powerful
High Performance Tester
The Omega is our high performance tester, which offers the highest number of test pins.
Up to 7,040 pins
Swiveling interface for ergonomic Operation
Pneumatic fixture lowering
Short measuring paths
Our highly ergonomic Omega MTS 888 offers not only a healthy workstation but also an extremely high-performance test system with 7040 test pins. Here we have developed a height-adjustable and tiltable high-performance tester that allows you to construct the fixture even while the test program is being developed.
Since each channel can be assigned to its own logic family, fixture construction is made much simpler. The in-circuit tester can also be configured as a functional tester. Here simply use our various modules, such as the frequency-time measuring unit, analog in-/output, or voltage sources.
Features
| | |
| --- | --- |
| Maximum no. of networks | 7040 |
| Maximum board size (LxWxD) | Unlimited |
| Interface | Vacuum or cable |
| System size (LxWxD) | 1500 x 860 up to 1060 (adjustable) x 750 |
| Format | High pin count, high-performance tester, ergonomic |
| Possible versions | analog, hybrid & Lambda edition |
| Maximum fixture pin number | 7040 |
Lambda edition: real parallel testing as the solution
We have the solution: real parallel testing with the Lambda edition. With this technology you can test two or more assemblies at the same time, thereby optimizing the cycle times and shortening the test time or performing the tests using the shortest path. An ICT or functional test is performed by two or more independent test heads, reducing the test time by the corresponding factor. This applies to multi-panels as well as for multiple independent single test objects.
The Lambda Edition thus reduces the test time for two objects for example by 50 percent, or 75 percent for four, and so on.
Advantages of parallel testing
Optimizes cycle times
Small, economical test heads
Powerful, flexible software Environment
Assemblies can be tested without additional effort
Low hardware costs
Takes up less space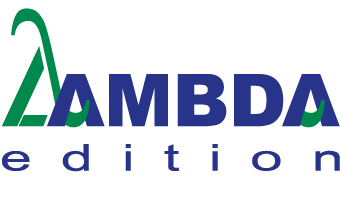 Boundary Scan ICT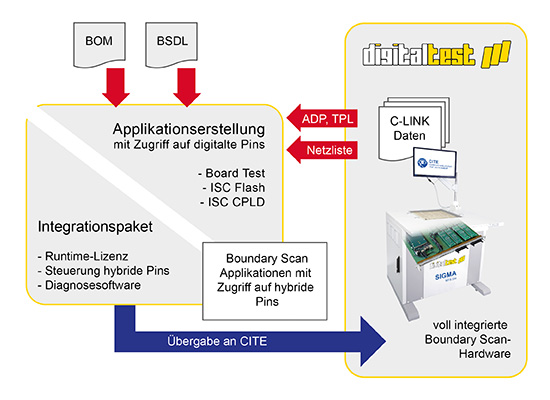 Reduces fixture costs by saving test points
Just one test fixture needed for boundary scan and ICT
Increases test coverage by integrating all test channels
Short test times by integrating with Digitaltest hybrid cards
Incorporates all functions in CITE - production remains in the familiar user Interface
Simple data export with C-LINK DTM for boundary scan software
Our main partners in matters of JTAG/Boundary Scan integration are the respected GÖPEL electronic and JTAG Technologies.
CAN-/LIN-Modules
The CAN-/LIN modules are standard interfaces for communication with the test object.
Programmer Modules
With the Programmer Modules you can make specific selections for onboard flash programming. Here we integrate for example programmers from Ertec, SMH, ProMik or Algocraft.
IEEE-, R232-, USB-Modules
These functional modules have standardized PC interfaces for communicating with additional function test modules.
PXI Devices
PXI devices serve as expansion modules for specific tests.
Optical Test Modules
The modules for optical tests can for example test LEDs, with fiber optic cables used for testing the color and intensity of LEDs.
Ideal for
Includes a pneumatic fixture placement aid
Basically any interface is possible using a fixture converter (e.g. Pylon or Virginia Panel)