News
News News Events Webinars
In-Circuit or Functional Test? Why test at all?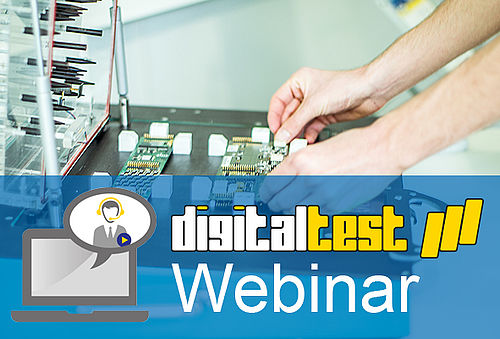 High level of quality is a major factor of success for any electronic production. The balance between test level and cost reduction is therefore very important. But how can the optimal test method be found?
An answer to this question is given by Hans Baka, Managing Director of Digitaltest Germany, in the webinar "In-Circuit or Functional Test? Or Why test at all?"
He introduces the methods of in-circuit and functional testing, discusses the advantages and disadvantages and uses various examples to show when which test strategy is the right one and how both test methods can be combined.
The webinar is a cooperation with Dataline Automation Support (DAS), which represents Digitaltest in Poland. As a special service, an online chat with questions & answers in Polish will be offered.
The free event will take place on February 24th at 10 am.