News
Meetings Events
Technical Meeting 2016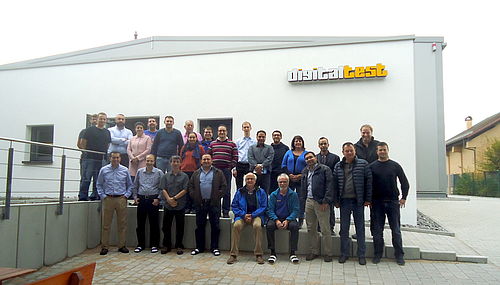 England, Asia, the USA, and Egypt - as part of our technical meeting we welcomed our foreign partners for a one week in October on our premises in Stutensee, Germany.
The goal of the event was the exchange of knowledge and to find solutions together for different challenges. The goal was to get answers and to open up new perspectives through workshops, lectures and practical tasks at the meeting. We were looking for new suggestions and ideas for future projects and innovations from Digitaltest, so visions won't stay wishes but also can be realized.
"The meeting was so full of information, various topics and practical activities, that it has exceeded my expectations by far. The new knowledge which I have gathered through the meeting, is going to help me in my daily work. I'm glad I was able to participate in this event." (John Hanna, Assistant Hardware Department - PSD, Egypt)
In the future, we will be able to gather regularly within the framework of an international meeting, so that new ideas do not have to wait long for their realization and so that our colleagues can share their new experiences knowledge as well.