News
News Company
New by Digitaltest: Service Maintenance Training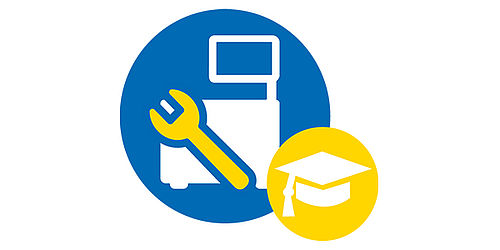 We have extended our training offer: From now on we offer the course "Digitaltest Maintenance". There we show you how to maintain your system correctly, so that a error-free use is guaranteed.
Our Digitaltest Training Courses have been an important part of our service offering for a long time. They are individual, efficient and specifically oriented towards your educational goals. There, knowledge can be expanded or brought up to date. You as a user are the focus of attention and we will be guided by you!
This offer is now being further expanded. From now on we offer with the Digitaltest maintenance training a 3 - 5 hour course, in which you will learn from our specialists how to maintain your system (MTS 30 Sparrow, MTS 300 Sigma, MTS 505 Condor) correctly, so that an error-free use is guaranteed. This includes, among other things, the use of the self-test, the correct use of accessories and the recognition and correction of errors. In addition, you can expect practical tips and recommendations on how to clean the system correctly.
Our maintenance training is tailor-made, practice-oriented and adapted to your needs. Therefore, all our training courses take place in small groups with no more than six participants at your site. Individual knowledge transfer is therefore guaranteed! You can find further information about our maintenance training here. There you will also find information about other training courses.
Did you know? On request we also offer training courses on QMAN and Condor! Simply write to us at training@digitaltest.com and request an individual offer.