News
News Test Systems Other
New test board – new possibilities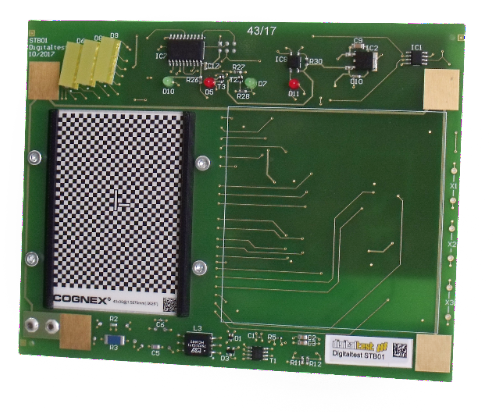 Our new test board helps not only in training to demonstrate a broad range of test methods; it also enables the new calibration method of the Condor camera. The so-called Selftest and Training Board (STB01) includes a variety of electrical components and circuits for showing or checking various metrological methods.
With it you can perform analog and digital in-circuit tests, function tests, microcontroller programming, memory chip programming (EEPROM) and optical scan tests (2D Data Matrix). The board is also equipped with LEDs for optical tests.
Also indispensible for high-precision calibration of the new flying probe color camera for our Condor is an optical sample, which is also part of the STB01 test board and is supplied with all new flying probe cameras.