News
News News Press Company Test Systems Software Other Events Seminars Webinars Exhibitions Meetings
Register now!: Digitaltest User Webinars in October 2022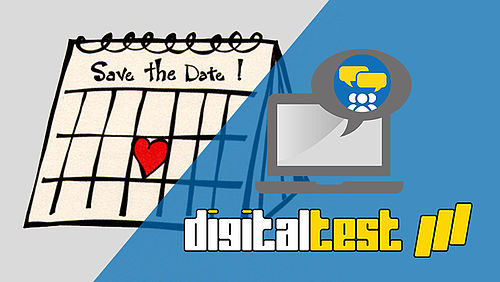 We invite all users to our free user webinars in October! In the webinars we present our latest solutions and then our experts are available to you in workshops..
The user webinars start off with 20 to 30-minute presentations we provide information about the latest from Digitaltest, you can expect exciting updates about new software, valuable tips & tricks from the application and we show you the latest features of our Condor Flying Probe. The informative lectures are followed by interactive workshops. Users will be invited to ask our experts specific test questions.
NOTE: If you are unable to attend these dates, register anyway and you will then receive the link to the webinar recordings.
Topic

Content

Date

Time

- Presentation of new C-LINK Release 6.15

- PDF schematic viewe with bi-directional communication to layout

- Network bridge components

- Components Database: Preview of the upcoming CDB 7

- CAD import: remote automation

Wednesday, 5 Oct 2022

3:00 pm (CET)

- Presentation of new QMAN release

- Process and machine monitoring with CmK and CpK Report

- New and flexible data import via standard XML

- Repair station with hyperlink to error related documents

Thursday,

6 Oct 2022

3:00 pm (CET)

- New release CITE 9

- CITE Test Program Remote Control Feature

- Scrap handling

- Serial numbers per panel unit

- Extension of data in test logs

- Innovations in the test coverage report

- CITE in 32 and 64bit (Condor Flying Probe)

- Erweiterung der Daten in Testlogs

- Erneuerungen im Test-Coverage Report

- CITE in 32 und 64bit (Condor Flying Probe)

Wednesday

12 Oct 2022

3:00 pm (CET)

-OCR01 relay module in fixture (RS232 based controller for OCR02)

- UPC02_xx Application: Step-down (no active down regulation & load operation)

- Panel test: data logging structures: Log per panel or per PCB, for the "classic" MDL, data log files

- Use of asymmetrical tolerances, 4-wire measurements (not only Kelvin for resistances, but also for general applications)

- Double wiring on a probe: makes sense or not?

Thursday,

13 Oct 2022

3:00 pm (CET)

- New LED test with the Flying Probe

- Applications for the Digitaltest Boundary Scan Tool with the Flying Probe

- 64-bit performance on the Flying Probe

- Test options with the Condor "Dynamic Switching Board"

- Inline Test System Overview

Wednesday, 19 Oct 2022

3:00 pm (CET)