News
News Company
The Digitaltest Corporation in Egypt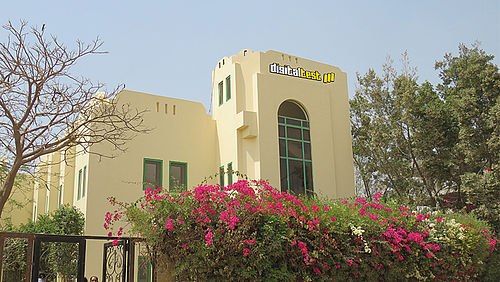 The Digitaltest Corporation was founded in March 2019 and opened its new office in the Nasr City public free trade zone in the heart of the Egyptian capital Cairo, 25 km from the international airport. This location offers easy access to all road networks and is home to many multinational companies from the pharmaceutical, medical technology, mechanical engineering and electronics sectors.

"With our new Digitaltest Corporation, we want to establish a symbol that stands for cooperation in the spirit of global entrepreneurship. The new building should always be a place of mutual respect and open dialogue that is not limited by hierarchical structures - a place characterized by a high degree of self-determination and personal responsibility," says Ute Boctor, co-founder and CEO of Digitaltest Corporation. The working environment is also very family-oriented. "The company takes care of the needs of its employees and thus creates a trusting, fair and helpful culture. We feel like one big family, we care a lot about the common good and respectful interaction," continued Ute Boctor.
The 1,660 m² office building houses a software department for CITE test system software, C-LINK CAD/CAM software and QMAN software for paperless repair, as well as a hardware department for Digitaltest systems and PCB carriers.
With the expansion of the new offices, Digitaltest hopes to be able to better meet the ever-increasing customer requirements and the desire for better service worldwide. At the same time, the number of staff is to be further increased. Digitaltest Corporation currently employs just over 40 people and is still looking for software engineers and electronics/mechatronics technicians.
Detailed job offers can be found here