News
News Software
With our Black CITE-Day Software Deal you can save a tremendous amount of time!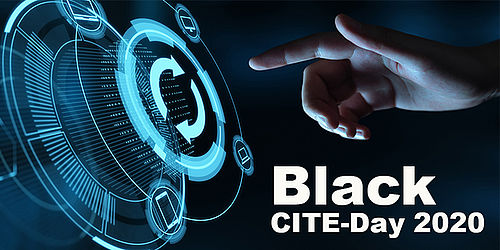 Think today about future-proof solutions of tomorrow in order to increase your competitiveness in the to further expand the highly competitive electronics market? Then now might be the perfect time for a software upgrade. Because Digitaltest celebrates Black CITE-Day 2020!
As a CITE user, would you like to exploit the full potential of our system software? A change is worthwhile in several ways, because CITE 8 offers strong performance and thus more performance in a shorter time, which primarily benefits central areas of application. Proven core functions were further enhanced and new, time-saving solutions were added:
With the intelligent Automatic Program Generator (APG 2.0), test programs for complex electronic PCBs can now be generated quickly and easily at the push of a button
Fully automated debugging of a test programs is now possible with the clever DebugRobot
With the TP batch translator, all existing test programs can be automatically translated, which means a significant time saving - especially with CITE updates
Retest failing components guaranteed by even faster PCB retests
With the extension of the test log file there is access to all test information for any evaluations
Integration of FailSim greatly simplifies operation during debugging
And the best thing about it: This Black CITE-Day 2020 does not only last a day, but our individual offers from now until December 31, 2020.
Here we have summarized these and other advantages in a table:
Download Features, Technical Explanations and Benefits
If you have any questions, please do not hesitate to contact us.

sales@digitaltest.com